Soar Big Walker Mountain, Virginia
Jim Bogle's Premier Flying Site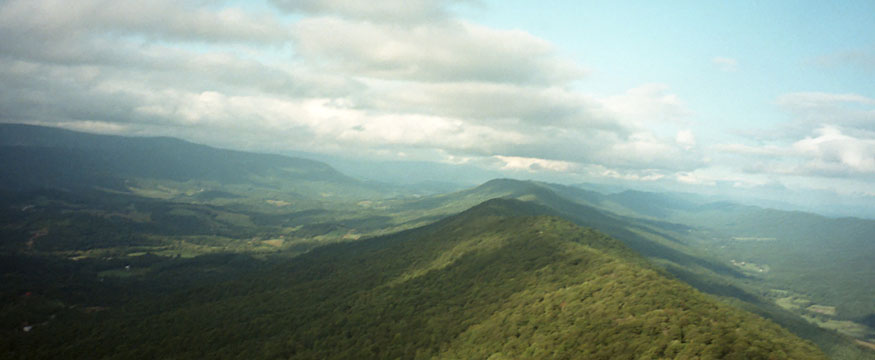 How far do you want to go?
Big Walker Mountain Sky Pirates
Join the Soar Big Walker Google Group for the latest info, flight plans and discussions.
Site Info
Faces slightly N of NW (~328 deg, flyable W to N)
Steep and wide slope launch, suitable for hang gliders and paragliders
900' elevation above LZ, ~5:1 glide
Large manicured LZ with up-slope landings in all directions, and two flat areas for wheel landings. The site has three port-a-johns, picnic tables, free firewood, a firepit, free camping electricity, running water and a heated shower.
H-3/P-3 required, although experienced H-2/P-2 can fly in the right conditions and with an experienced local mentor.
Must be current USHPA member, and fly with helmet and reserve parachute.
Annual dues are $100.
On I-77 in Virginia, take exit 52 onto Route 42 at Bland, Va. Travel East on Rt 42 for 10 miles then take a right fork on Rt 738. Follow Rt 738 for 3.7 miles then take a left on State Rte 670 (Mt Zion Rd). The LZ will be 0.5 miles on the left, and Jim Bogle's house is across the road from the LZ.
Jim's phone number: (276) 688-4969
Mail: 472 Mt Zion Rd; Bland, VA 24315
Aviation Weather - Dublin Airport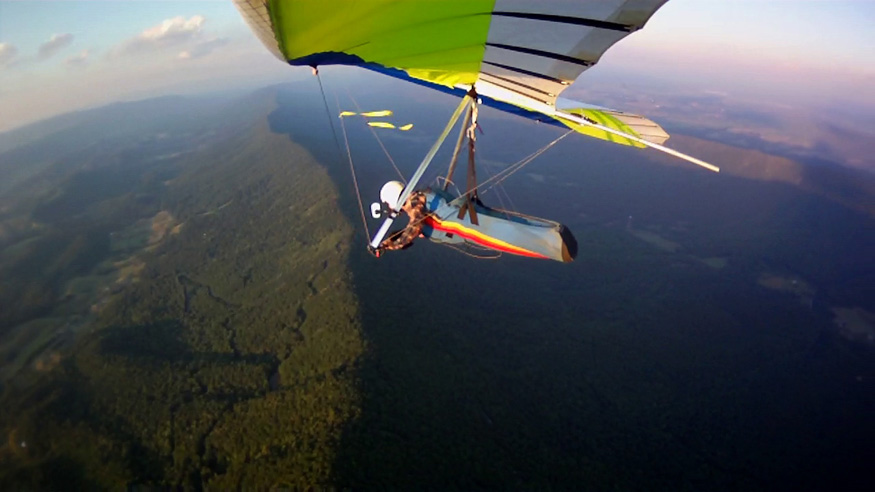 Sweet evening air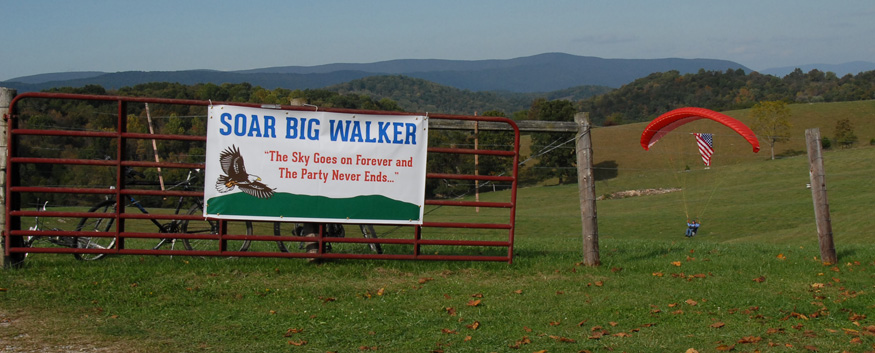 Big Walker's landowner, Jim Bogle - retrieving a glider with his special cart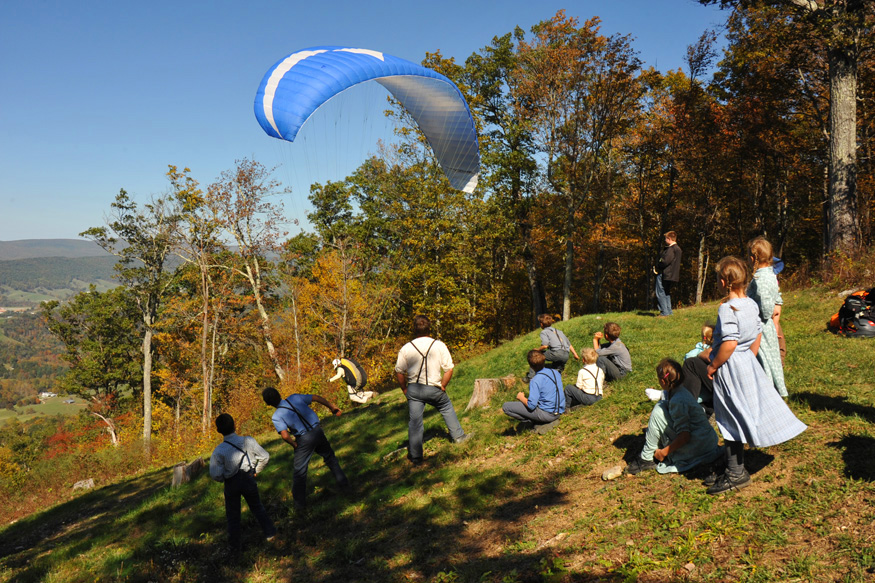 The Amish are frequent spectators
Big Walker USHPA Magazine Article - appeared in August 2015 issue of the magazine.
Building the Big Walker Launch - in 2003 the pilot community came together to build the current launch.
It required a substantial investment of cash and labor. This is a pdf copy of a printed photo book presented to Jim Bogle (large file - 60+ MB)
(updated January 13, 2022)